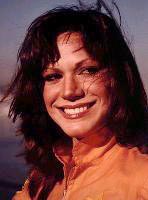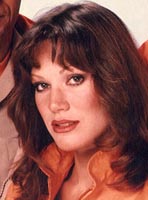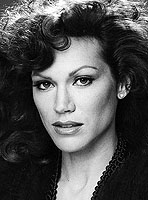 Birthday: October 3, 1950

Birth Place: Glendale, California

Notes
Pamela grew up in Los Angeles, California.

Pamela's father maintains a thriving veterinary practice in Coldwater Canyon, CA where his
patients include Pamela's Persian cats, "Hot Tin" and "Roof."

Pamela attended the Argyle Academy, then won an audition with the world-famous Royal
Academy of Dramatic Arts in London. After three years of intensive theatrical training, she felt she was at last ready to challenge her home town of Los Angeles, CA.

Universal signed her to a seven year contract.

Pamela's mother is actress Gail Kent and her father is Dr. John Hensley, a veterinarian.

Starring Roles

Matt Houston (1982) - C.J. Parsons

240-Robert (1979) - Deputy Sandy Harper

Kingston: Confidential (1977) - Beth Kelly

Marcus Welby, M.D. (1969) - Janet Blake (1975-76)
Guest Starring Roles
The Love Boat - - Hong Kong Cruise: Polly's Poker Palace/Shop Ahoy/Double Date/The Hong
Kong Affair/Two Tales of a City (2) (1984)

The Love Boat - - Hong Kong Cruise: Polly's Poker Palace/Shop Ahoy/Double Date/The Hong
Kong Affair/Two Tales of a City (1) (1984)

Hotel - Brooke Whitfield - Passages (1984)

Fantasy Island - Linda Whitney - The Curse of the Moreaus / My Man Friday (1982)

Battle of the Network Stars - NBC Team - Special #8 (1980)

Buck Rogers in the 25th Century - Princess Ardala - Flight of the War Witch (2) (1980)

Buck Rogers in the 25th Century - Princess Ardala - Flight of the War Witch (1) (1980)

Buck Rogers in the 25th Century - Princess Ardala - Ardala Returns (1980)

Buck Rogers in the 25th Century - Princess Ardala - Escape From Wedded Bliss (1979)

Buck Rogers in the 25th Century - Princess Ardala - Awakening (1) (1979)

Buck Rogers in the 25th Century - Princess Ardala - Awakening (2) (1979)

Vegas - Valerie Kemmet - Ghost of the Ripper (1979)

Battle of the Network Stars - NBC Team - Special #5 (1978)

The Six Million Dollar Man - Cynthia Grayland - Sharks (2) (1977)

The Six Million Dollar Man - Cynthia Grayland - Sharks (1) (1977)

The Six Million Dollar Man - Jenny Nicholas - The Ultimate Imposter (1977)

The Rockford Files - Jennifer Ryburn - Say Goodbye to Jennifer (1975)

Lucas Tanner - - Thirteen Going on Twenty (1974)

McMillan and Wife - Gwyneth Jerome - Downshift to Danger (1974)

Kojak - Delta - Death is Not a Passing Grade (1974)

Get Smart - Agent 36 - The Nude Bomb
Movie/Mini-Series/Special Roles
Double Exposure (1993) - Sgt. Fontain

The Nude Bomb (1980) - Agent 35

Doc Savage: The Man of Bronze - (1975) - Mona